posted by CAA — Aug 21, 2020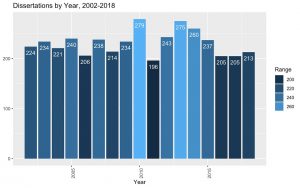 "What Do We Know about the Future of Art History?": Nancy Um mines sixty years of CAA's dissertation data to examine the field's past and potential future. Read the full essay at caa.reviews.
Cynthia Fowler reviews the traveling exhibition Hearts of Our People: Native Women Artists, curated by Jill Ahlberg Yohe and Teri Greeves. Read the full review at caa.reviews.