posted by CAA — Jun 04, 2021
The May Picks from the Committee on Women in the Arts highlight a selection of events, exhibitions and calls for work that include feminist and womxn artists, and address issues about social justice, climate change and the ongoing global pandemic. Several of the exhibits expand and rework traditional narratives of American history, providing a more inclusive account of our country's past and its current state. 
Sonya Clark: Heavenly Bound
April 10 – September 12, 2021
deCordova Sculpture Park and Museum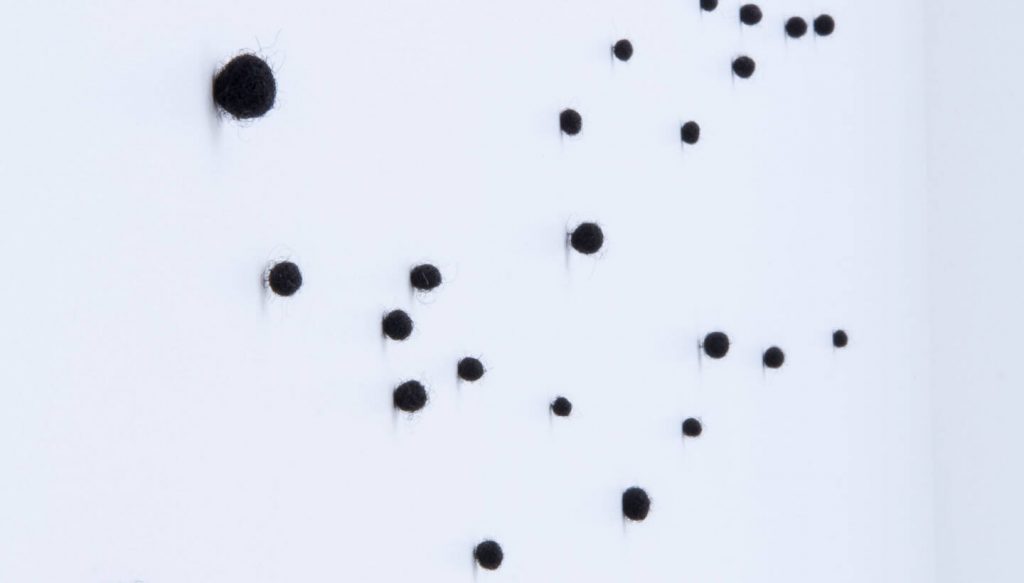 Sonya Clark's Heavenly Bound, currently on view at the deCordova Museum and Sculpture Park, explores the Underground Railroad and its connection to those seeking freedom throughout history and today. The piece includes a series of large-scale photographs of abolitionists, a night sky made up of the artist's hair, a parachute installation and a book of cyanotype constellations, which all reference the treacherous journey that self-emancipated Black Americans experienced during their escape.
---
Personal and Political: Women Photographers, 1965–1985
May 1 – November 28, 2021
Adriana Lestido, Mother and Daughter from Mothers of Plaza de Mayo, 1982. Courtesy Museum of Fine Arts, Boston
Personal and Political: Women Photographers, 1965–1985 includes the work of many well-known American photographers including Diane Arbus and Nan Goldin alongside recently acquired works by lesser-known artists working internationally such as Adriana Lestido and Paz Errázuriz. The exhibit focuses on a specific time in photographic history when women were becoming professional photographers at a higher rate than ever before. 
---
Sharon Harper: Returning Light
April 9 – June 25, 2021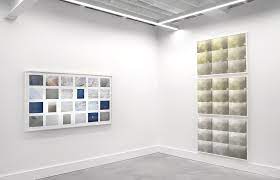 Installation view
Sharon Harper's Returning Light, currently on view at Rivalry Projects, includes several series of photographs that investigate the cycles of light, providing a more macro view of time and space. Through the imprint of light Harper's work instills a sense of awe and points toward the changing climate and landscape of our world. 
---
Ground/work
Aug 1, 2020 – Oct 1, 2021 
Ground/work includes the installation work of Kelly Akashi, Nairy Baghramian, Jennie C. Jones, Eva LeWitt, Analia Saban, and Haegue Yang. Each of the site-specific pieces considers the relationship between sculpture and nature as well as notions of time, scale and transformation.  
---
Judy Chicago Art Education award
Deadline: June 1, 2021
The Judy Chicago Art Education Award is open to scholars, artists, and educators whose projects engage with the Judy Chicago Research Portal. The award includes a $2,500 prize along with a certificate to be presented in July 2021 in Belen, New Mexico.  
---
Allison Katz: Artery
May 22 – October 31, 2021
Allison Katz's exhibition, Artery includes paintings, ceramics and posters created in the past 18-months during a time of ongoing national lockdowns. The title of the exhibit speaks to the artist's interest in networks and systems of connection as well as the spaces in between what is shared and private. Katz's work will be on display at Nottingham Contemporary through October 2021 and will then be revisualized for the Camden Art Centre in January 2022.
---
On Hannah Arendt: What is Authority?
April 26 – June 6, 2021
What is Authority? exhibits work from Lili Dujourie, Everlyn Nicodemus, Lerato Shadi and sound artist Laima Leyton. The exhibit is part of a year-long series of shows inspired by Hannah Arendt's writings about power structures. 
---
Girl You Want
May 1 – August 1, 2021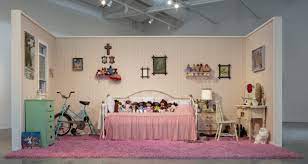 Genevieve Gaignard, Black is Beautiful, 2016. Installation view in ArtYard's gallery, 2021. Courtesy of the artist and Vielmetter, Los Angeles, photo by Paul Warchol
Girl You Want, curated by J. Vanessa Lyon, includes the work of Genevieve Gaignard, Julia Greenburger, Jen Liu, Josh Rabineau, Wendy and Beatrice Red Star, Karinne Smith, Ivy Stewart, and María Vargas Aguilar. The exhibit is a broad exploration of what it means to be a girl and traverses the space between girlhood and adulthood. 
---
Promise, Witness, Remembrance
April 7 – June 6, 2021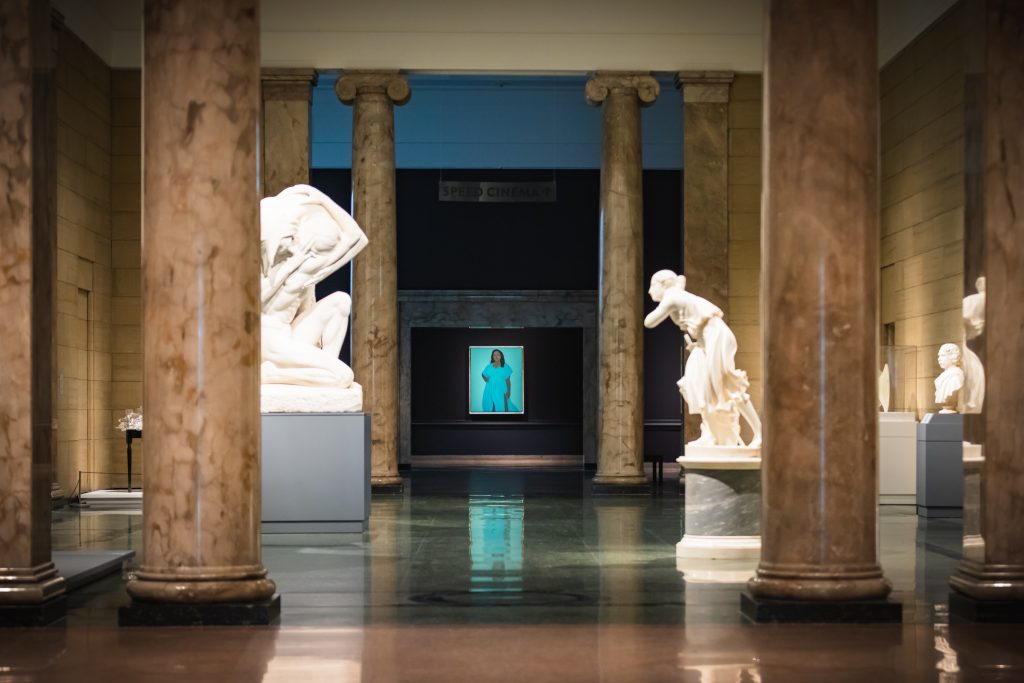 Installation view, Promise, Witness, Remembrance, Speed Art Museum, Louisville, Kentucky. Photo by Xavier Burrell
Promise, Witness, Remembrance was created under the direction of Breonna Taylor's family along with a committee of artists, mental health professionals and community members. The exhibit pays tribute to Taylor's life, reflecting on her killing in 2020 and the subsequent protests that took place both locally in Louisville and globally. The artists in this exhibit explore the disconnect between what the American dream has promised and the reality for many of its citizens.
---
Artist Residency
Deadline: October 1, 2021
Turkey Land Cove Foundation (TLC) offers a residency opportunity in Martha's Vineyard for women who are in any stage of a project from development to completion. TLC specifically supports applicants who could not otherwise personally finance a residency. Room and board along with travel expenses are provided.
---
Call for Submissions
Deadline: July 15, 2021
For the 20th annual issue, Mom Egg Review is requesting submissions that respond to the idea of "Mother Figures." Artwork and Literary pieces including poetry, nonfiction, short fiction, and hybrid works should be submitted by July 15, 2021 for consideration. You do not need to be a mother to participate.