posted by Christopher Howard — Feb 09, 2009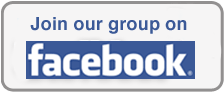 CAA has created an official group page on Facebook, the popular social-networking website, to complement CAA's growing digital initiatives. The Facebook group joins this frequently updated CAA News page and its RSS feed, Twitter accounts for both CAA and caa.reviews, and a conference blog for the upcoming Annual Conference in Los Angeles.
We look forward to using Facebook and these other online tools to promote CAA activities and programs not only to our members, but also to a larger audience. We also encourage your feedback. This month you can look forward to postings about special conference events, tips for the job search, information about our newly published directories of graduate schools, and much more.