posted by CAA — May 12, 2017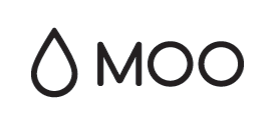 Here at CAA, we are constantly thinking of how we can enhance our members' career and professional development needs. We know for many of you, it's a large part of why you've decided to join the CAA community. That is why we have added MOO as a member benefit partner. MOO is an award-winning print and design company specializing in premium business stationery and promotional materials. We think our members will find lots to be happy about using MOO.
Starting today, every CAA member can receive 20% off MOO products.
We liked that MOO is passionate about helping people of all abilities design the best looking and highest quality print products.
Simply log in to your CAA account for instructions and the sign-up link. What are you waiting for? Get a MOO-ve on taking advantage of this great benefit!
Not a CAA member? Join today.